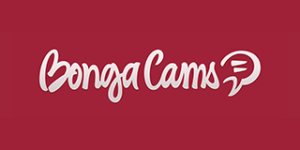 Do you like to drink vodka and do the 5 knuckle shuffle? All we are saying is that at BongaCams there are more Russian cam girls than you can shake a a bowl of Borsch at. The live orgasms are abundant, but not as authentic!
| | |
| --- | --- |
| Website | bongacams.com |
| Model Speaks | English, Русский, Čeština, Eesti, Lietuvių, Български, Latviešu, Polski, Український, Suomi, Српски, Slovenski, Dansk, Norsk, Español, Svenska, Ελληνικά, Magyar, Slovenský, Română, Português, Hrvatski, Français, Italiano, Deutsch, Македонски, Nederlands, Türkçe, 中文, 한국어, 日本語, हिंदी, العربية, עברית |
| Payments | Credit Card, Debit Card, PayPal |
| Phone | 1-888-676-4409 |
| Email | [email protected] |
| Starting Price | $ |
| Girls Percent | % |
| Mobile Friendly | Yes |
| Languages | English, Русский, Čeština, Eesti, Lietuvių, Български, Latviešu, Polski, Український, Suomi, Српски, Slovenski, Dansk, Norsk, Español, Svenska, Ελληνικά, Magyar, Slovenský, Română, Português, Hrvatski, Français, Italiano, Deutsch, Македонски, Nederlands, Türkçe, 中文, 한국어, 日本語, हिंदी, العربية, עברית |
Pricing:
| Tokens | Price | Discount |
| --- | --- | --- |
| 33 Tokens | $2.99 | ~$0.091 per token |
| 104 Tokens | $7.99 | ~$0.077 per token |
| 266 Tokens | $19.99 | ~$0.075 per token |
| 472 Tokens | $29.99 | ~$0.064 per token |
| 839 Tokens | $49.99 | ~$0.06 per token |
| 1260 Tokens | $74.99 | ~$0.06 per token |
Private Shows: Starting at $3.00/Minute
Premium: Upgrades on first purchase
Special Offer:
100 free tokens.
Claim Now
Features of BongaCams
10 free tokens after registration for trying out paid functions
Hot amateur girls and pornstars going live to leave men satisfied and smiling
Popular cam categories crammed with women of all shapes and colors from 18 to 40+.
Pros
Cheap private and group sessions
User-friendly website design
10+ languages to choose from
Hot cam ladies from all over the world.
Free registration
Intuitive navigation and many useful features
Cons
Outdated page layout
Strictly 18+ members allowed
Small number of search filters.
Marketing rules the internet. That's why here you can't find any people who haven't ever heard about Bonga webcam. The advertisements of this site are on every pirate streaming service and all XXX platforms. But is this site worth spending your time and money? Let's study this question in our Bongacams Review. To spend as little time as possible, we'll provide you with navigation.
What is the first impression you will get when visiting Bonga cams?
What features Bonga provides?
Is there anything special that you can watch?
Why is it so popular?
Is it legit, safe, or a scam?
Spoiler: Our conclusion can blow your mind! That's why we recommend reading our review from start to finish.
The very first impression about Bonga webcam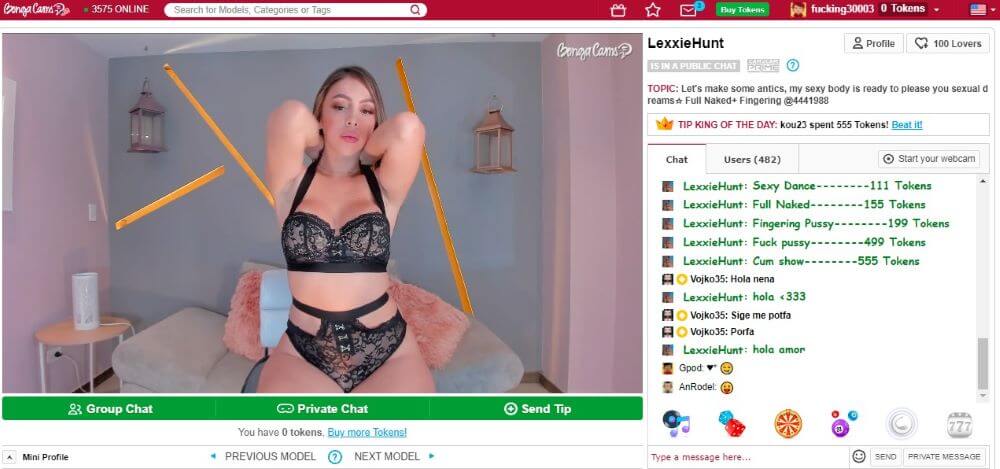 Our first visit to the Bonga camera platform gave us a very mixed impression. On the one hand, we have an ancient interface and a lot of useless buttons. On the other hand, we have a GUI which can be compared to Chaturbate or similar Bongacams alternative sites.
Sure, their extensive marketing campaign made it appear great. This is due to the interface: on a single page, you can see all offers and discounts, hot shows, and easily find the Register or Authorization buttons.
The site offers most languages. Generally, the Bongacams models come from Russia, Ukraine or other Eastern European countries. But don't worry! Asian, Latina and ebony hot girls are waiting for you to go see their shows as well.
Business as usual — the Bongacams Show
It's unfortunate to state this fact, but all that you can find on Bonga chat live is similar to all platforms that you can come across on the internet. Everything here is basic. But is this really that bad, or does even such standard functionality give you unlimited opportunities?
Regarding free users — you can watch public shows, watch recorded and shared sessions, and chat with Bongacams girls in the free rooms. Nothing out of the ordinary.
As for premium membership, you'll get much more features on all Bongacams live cam:
Private streams.
Secure streams, which no one can watch except you.
Group adult chat.
Spicy content from girls.
Timer for stream duration, which can save your money.
And that's pretty much it. To access the models, you need to spend a special currency, called the bongacams token. But on the other hand, the currency here is really cheap if you compare it to the other similar sites.
Categories on Bongamodels
The content on Bonga live cams is really not that explicit compared to many other sex videos found on the internet. But, this is still hardcore sex, which is streamed via a web camera. So, if you're a newbie in watching porn, you can start your spicy adventure with this site in your private chat.
You can still find the most popular categories here:
New models, which are already registered on the platform.
Bonga Couples
Lesbians
Gays
Trans people
And a lot of other ones. The search panel of bongawebcams is not very user-friendly. But if you spend a bit of time, you can find what you need.
Why is Bonga camera so popular?
After all, the main question is why Bonga camera streams are so popular — with all their pros and cons. It's simple to explain.
First, here you can find the biggest library of European girls. Second, this platform is really cheap compared to other ones, especially considering the average cost of tokens per minute in private shows. Third, their aggressive marketing. Everyone has heard about this site. And last but not least, there are many clones of Bongacams on the internet. All of them redirect you to the main site. So even if you think that you are on a similar platform, you're actually using the main one.
And, of course, we shouldn't forget that the content here is a bit soft. Yet, here, you can participate in competitions to win a lot of free tokens as a premium member.
Legal information regarding Bonga camera
Let's quickly answer all the most popular questions about Bonga camera shows.
Is it safe to provide personal information here? Bongacams isn't a scam — but their security system is far from perfect. That's why you shouldn't leave your personal info here because hackers can steal it.
Is it safe to pay here with a credit card? Yes — it's fully safe and secure. Bonga uses SSL protocol, which ensures that all payments are fully secure, safe and anonymous.
Does a Bongacams mobile app exist? Yes! — and this is one of the biggest advantages of this site compared to others. But if you want to keep your anonymity to yourself, it's better to use a mobile browser and clear your history after watching.
One more thing about the application. You can install it on your Android or iOS device. The best way to find it is using only their official website. On the internet, you may encounter many scammers who try to sell you free mobile applications. But the worst thing is that such unreliable apps are usually fishing scams, which can steal clients' personal data or credit card numbers. So, be careful when you use the mobile application for your personal needs.
Is the Bongacams service legit? Completely! Here, you can't find any illegal content which can be blocked in some countries.
Shocking Conclusion — are Bongawebcams worth it?
So, based on all this information, what can be said about Bongawebcams? In our honest opinion — this is a perfect site, but only if:
You have no prior experience of using other cam sites. Here, you can't find that extra-spicy content.
You want to cut your costs. Due to the site mainly operating in Eastern Europe, the prices here are really cheap.
You don't want to discover something new, and you have to work with a low internet connection.
Every site like Bongacams can provide you much more exclusive content. However, they're much more expensive than this platform as well. So, should you watch private shows with European girls or try your luck with other popular webcam sites depends only on your experience and budget.