More Live Webcam Sites Than You Know What To Do With
18 glorious live cam sites, each with thousands of unique models. Even if you came for 7 different girls in one day, it'd still take you years to see every single model on those sites. That's not including the new ones who'll start streaming. Let's skip the foreplay and get right into the meat of things.
CamSoda
CamSoda is a no bullshit, get exactly what you came for adult webcam site. It's one of the most popular, with hundreds of popular cam girls, and even more newcomers. You get to watch all the cam shows for free, so what's the catch? Every cam girl has a "goal" set up. The more tips that are donated, the closer she gets to her goal, and she'll do whatever is written next to the goal meter. Maybe she'll fuck herself with a drilldo, maybe she'll take a facial. You can also use tips to make cam girls do almost anything you request. Spank herself, strip tease, finger her pussy and ass, your imagination is the limit. The website isn't just limited to cam shows though. Do you only get hard to cumshot compilations, dominatrix sessions and chicks squirting? These girls make videos you can purchase access to using tokens, but some of them are free too.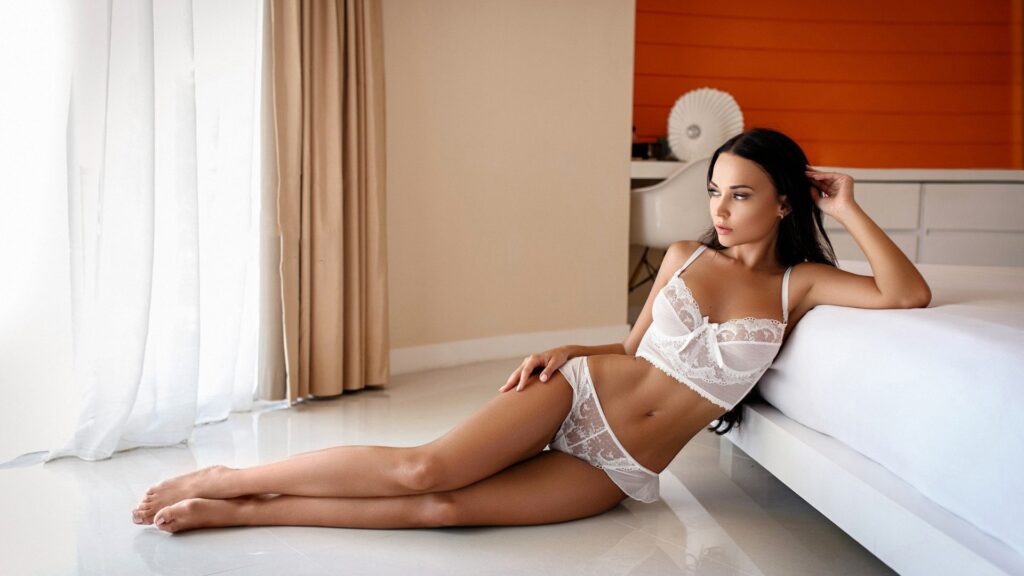 Stripchat
Stripchat is a pervert's wet dream, because you'll find more than 2000 cam girls online at any given time. There's free cams, but you can also pay extra to enter private rooms, where you're guaranteed to have a way more intimate experience. After all, these whores are doing it for the money, and private rooms are all the motivation they need to be at their sluttiest. I bet a dirty bastard like you isn't into plain vanilla shit, you've cultivated a myriad of naughty fetishes. Stripchat's category tab lists out everything your heart could desire, so you won't catch yourself lacking. If you wanna go all in for the experience, Stripchat is one of the few live cam sites with VR cam shows. Now these sluts are actually in your room, twerking right in front of you.
ImLive
ImLive might look like a basic webcam website, but its simplicity is why pervs keep coming back to it. There's no fiddling around with thousands of filters and irrelevant features. You just pick what you wanna watch, and you'll see hundreds of thumbnails of just that. Most of the best shows are free, but there are paid ones called "candy shows". You get a preview of these for a limited time, after which you gotta pay credits to watch. If the preview gets you hot and horny, you know it's worth pulling your wallet out, buddy. You can also have private one on one video chats with some cam girls if you want by pre-paying for 30 minutes or 1 hour. If you've got the cash, you can get that slut all to yourself. If you don't wanna watch a live show, ImLive also has a "Host Videos" tab where you can watch videos created by these cam girls. Most of them are free, but you can't watch them without creating an account.
Oh, and the best part is the "kill screen" button on the side of your screen. You can jack off in public, and pressing that button will immediately send you to the CDC homepage. It makes you look like a responsible citizen trying to understand the coronavirus, instead of a little pervert.
LivePrivates
LivePrivates is one of the most popular cam sites which is classy as well. On the thumbnails, these sluts maintain an aura of dignity and modesty. Once you enter their cam shows though, they'll rip through their clothing, shove any sex toys they can get their hands on into their pussies, suck on their fingers and any phallic shaped object they can find. You can watch shows for free, but only for a little while. After your grace period's up, you gotta create an account to watch. It's free, but the best parts of LivePrivates happens in the private shows, which you need credits for. It's in the name, after all. LivePrivates is mobile friendly too, having a "Mobile Live" tab where you get to watch models stream from their phones. No more black bars when you're jacking off with your smartphone, baby!
XloveCam
XloveCam is the best cam site you could use to find your dream cam model. You get to sort by literally every nuance. Ethnic groups, titty size, hair color, the toys they use, body type, age, eye color, and more. I could list out every filter, but I'm not here to bore you. What you should know is that if you could never find the perfect girl on any other cam site, you will here. Streams are free, unless the cam slut decides to set up a private show. Those cost credits, but on the flipside, you get to see them be real nasty there. The kind of nasty which would make parents disown their daughters. I bet a horny bastard like you would be foaming at the mouth for a whore like that, and XloveCam has got it.
The girls also upload dirty videos of themselves, and you can find it at the media tab. If your favorite model is offline, you don't need to jack off to someone else. You can just watch her uploaded videos! There are free and paid videos, but you need an account and credits for paid ones. You can create an account for free, and new users even get access to any one VIP video once they've confirmed their email.
LiveJasmin
LiveJasmin is the best live cam site to use if you've got money to spend. You can watch shows for free, but you'll almost never find any nudity. There's always some lingerie or duct tape in the way of the naughty bits. That's the price we pay though, because this is the cam site with the hottest chicks the industry has to offer. You won't find them on any other site, cause most of these girls have contracts with LiveJasmin. Wanna see them strip completely and fuck their pretty brains out? You'll have to shell some cash out for the VIP shows, but boy is it worth it. You know all the hype movie trailers build up before it releases? That's exactly what the free shows on LiveJasmin are, and the sluts here never disappoint. If you're not straight, you even get to watch cam boys get it on, and they're not any less attractive, believe me.
JerkMate
JerkMate is all about finding you the perfect cam whore. You answer four simple questions as soon as you enter the website about your preferred gender, hair color, body type and ethnicity. Then, you're shown all the compatible cams. You don't have to waste time hunting for a slut when the service provides you several right off the bat! If you're feeling adventurous, you could try the "Random Cam" feature. Find a girl you've got the hots for? You can turn on your cam for them to see, and other viewers might watch as well. You're into dominant babes? Turn on your webcam, and let her take control. Think you can handle a truly dominant whore?
JerkMate doesn't have a monthly membership. Instead, it uses "gold", which functions like credits. You can use this to watch pre-recorded cam shows, tip cam girls or have a premium video chat.
JerkMate also offers "Featured Pornstars". You watch cam shows because you love interacting with sluts, and JerkMate took it to the next level. You can make world famous pornstars like Riley Reid and Scarlett Mae do as you command. Want them to dance or spank themselves? Maybe you'd like to imagine pushing your cock down their throats. Click on the buttons, and they'll do just that.
BongaCams
Being horny ain't limited to just the US. Maybe you're from Ukraine, or India, or Japan. Wouldn't it be great to have a webcam site in your language, making your masturbation sesh that much more pleasant? BongaCams happens to be one of the top adult cam sites, which is translated into 36 different languages to cater to horny bastards like you all over the globe! At the top of the screen, you're gonna find the main categories: Females, Males, Couples, Transsexuals, New and Spy Mode. Girls are the most popular with 700+ live streams at any given time, and you can find the hottest amateur models starting their careers in "New". Spy mode lets you peep in on private shows, but you gotta create an account and shell out some hard cash for that, bud.
If you ever go on a massive jack off session spanning dozens of cam girls, you can find them all again using the incorporated "History" tab at the top of the page. BongaCams also integrates camgirls' social media into their profiles, so you can find their Snapchat, Instagram and even TikTok accounts in the blink of an eye!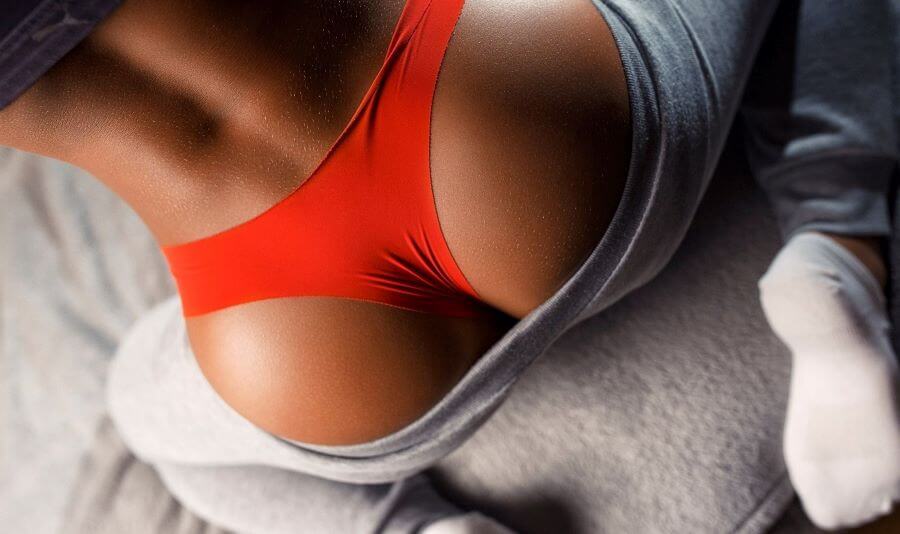 MyFreeCams
When your right hand's your girlfriend and you don't wanna fund girls for being slutty, MyFreeCams is gonna be your best friend. The user interface looks a little dated, but that's expected from a website created in 2002. It doesn't take away from MyFreeCams being one of the best cam sites available. It has over 1000 models live streaming at one moment. Wanna find the best models without the trial and error? Use the "Most Popular Rooms" tab, which'll open up a window with the best cam girls online. Wanna find up and cumming (see what I did there?) sluts? Use the "Trending Rooms" tab. The site even has a monthly contest called "Miss MyFreeCams Contest". Only the top whores make it here, so you could never go wrong jerking it to these chicks. MyFreeCams might be old, but they know exactly what you want, and don't beat around the bush about it. You'll find the sexiest cam sluts without any of the hassle, and you'll keep coming back for more.
Flirt4Free
This is one of the most modern, aesthetically appealing cam sites I've seen. Would you believe me if I told you it was created in 1996? The website is continuously updated and pimped up to stay ahead of the competition. I haven't seen a single ugly chick on the main page. Doesn't matter if it's body, face or personality, these sluts are all 10s in my book. It's easy as hell to use the website too, any boomer could do it. You could just scroll till you find the best bitch for you, or you could search by the model's language, or their type of room. Wanna have a deeper level of interaction? Join the interactive rooms. You can tip to control the cam girl's vibrator. Go hard and long enough, you might be the lucky guy to make her cum.
Piece of advice, champ, sorting by HD cams means you'll have some top tier content. You've also got a variety of modes to go through: Standar one on one video calls, premier chats with the A class models of the site, and voyeur model which lets you spy in on a model's private show with other people. Downside is you won't have any audio and can't interact, but it's also cheaper.
Chaturbate
When someone says cam site, you immediately think "Chaturbate". That's how popular it is, and that means there's gonna be a fuckton of hot, nasty sluts performing. You'll find dozens of streams with over a thousand viewers, and the best ones have over 9000. A lot of models can be prick teases, not going all the way unless they're in a private show, but there's also quite a few who love showing off for free. You can use tips to enter private shows, or use them to get the cam sluts to do your bidding. With enough tips, you could drive a girl to cum in waves, or tease and deny until she's on her knees begging for release. The choice is yours. It's easy to find the right cam for you using the "Tags" tab, where you can find a tag that suits you. Hover over the thumbnails next to that tag, and voila! You've found camgirls (or boys) who are just your type.
If you're confident in yourself, you can earn tokens by broadcasting yourself. Think you've got it in you to enter the camming world? All you have to do is create an account for free, and then click on the "Broadcast Yourself" tab.
MyDirtyHobby
Best way to sum it up? The social media of cam girl sites. It's one of the best adult cam sites right now, with features like "Dirty Stories" which give you another way to peek into the lives of these cam sluts, as well as "Dirty Pick Of The Week". Every week, one video created by the amateurs on the cam site is picked and featured for everyone to watch. The downside? You gotta create an account and purchase their currency, which is called "Dirty Cents". There's tons of amateurs and categories to choose from, but the downside is you can't view any of it without creating an account. Once you've created an account, you have to purchase credits to gain access to the rest of the site. Bit of a bummer if you ask me, but I bet a stud like you can afford the class this site offers.
Cams.com
The naughty bitches on Cams.com look as though they were cherry picked from a supermodel convention. What's even better? You can watch the cam shows for free. Sure there are private shows, but you're overwhelmed by the hundreds of free ones at the same time. You've also got to pick from female, male and trans models, as well as a "New Models" tab where you can interact with amateurs who just got into the game. You'd love some one on one action for free, wouldn't ya, bud?
There is a filter tab tucked in the left corner, which is perfect for finding the right cam girl for you. Everything from age to ethnicity, body type to hair color, and even fetishes can be adjusted to find you the perfect whore to beat your meat to.
You can create an account for free, and this will grant you 100 free tokens if you purchase credits right off the bat. You can use these credits to peep into private shows, host one on one calls, tip cam girls to play with their vibrators and more.
SkyPrivate
SkyPrivate is one of the top adult webcam sites when it comes to one on one video calling. There are no public rooms in SkyPrivate. The way it works is your SkyPrivate account is linked to your Skype account. You can call cam girls on a pay per minute basis, so the money in your Skype account is spent. Using the site is easy: Any device that can run Skype, can run SkyPrivate. Your phone, tab, computer, doesn't matter. As long as you have an account set up and chock full of funds, you're good to go. Even things like interactive toys and buying videos which is popular on normal cam sites can be done here.
You can choose the girl you wanna call by visiting the profiles section of SkyPrivate. You'll get a little preview of the goods, as well as their per minute price. Cam girls even have a rating of 1 to 5 stars based on reviews by other paying users! Clicking on a profile will show you their bio, photos and videos. Like her? Click on "Schedule a show", fill out the details and you're golden. Maybe keep it in your pants until you call her, so you can unload all over yourself for that little slut.
MyCams
MyCams might look like a run of the mill cam girl site, but you'd be mistaken. For a dude like you who's on the go, this site is a blessing. It's mobile friendly, with the Mobile Live and Story features, as well as the entire site being optimized for smartphones. This doesn't mean desktop users are left in the cold. The website caters to them with easy access to dozens of cams on the front page with previews, a category list on the left side, and even options to change the layout of the camgirls. In case girls aren't your type, you can also pick from boys and transsexuals.
CamsCreative
The chicks here stay true to the site's name, finding new and creative ways to entertain and facilitate you cumming. Things as simple as a striptease could end with deepthroating a dildo while ramming her lover's cock up her pussy, you never know. Viewers like you can even guide the cam whores to do what you want with tips, or you could hang out in the room and watch as the girls decide what they wanna do to themselves. Do you think a dude like you can be dominant enough to tell sluts exactly what you wanna see, or are you gonna sit back and let them do the work for you?
CamsCreative has free and private rooms, as well as features like Top Cam Models and Candy Shows. The Candy Show is a risque, high passion show cam girls can host. It costs $7 to enter, and lasts 10 minutes so keep an eye out. You can also spoil the girls with tips if you're a gentleman enough.
CamsHQ
CamsHQ ain't a huge operation, but they've got 500 sluts a night fucking themselves and teasing nasty pervs like you for the fun of it. They'll talk with you, keep you on edge, or end up doing as you order them to. It rests on your charisma, or the amount of tips you can give them.
One of their most fun features is the "Connexion" show. Think about it dude, just you and a slutty cam girl, and all the action you could want. In this private chat, you can do with her as you please, and get that sweet release your balls want so badly. "Buzzmode" is also fun, where you can find models who have interactive toys to play with. Use your tips to buzz the toy and give those sluts the pleasure they desire.
RedTube Cams
The famous RedTube porn site branched off to create their own cam girl site. It's as successful as their main site, with more than 2000 cam girls at a time, and sexy ones at that. There's someone for every man here, whether you're into ebony, BBW, white chicks or Asian whores. No matter the niche, RedTube has got you covered. There's two tiers of cam shows, Party Chat and Gold Shows. Party Chat is accessible by everyone, and Gold Shows can only be accessed if you spend the RedTube currency, Gold. Each Gold Show can be a different price, so make sure you've got enough! You wouldn't wanna log in all excited, lotion on your dick and ready to start stroking to realize you don't have enough Gold, do ya buddy?
So which one should I pick?
All these cam sites have their own pros and cons. In my experienced opinion, I believe the best cam slut sites are JerkMate and MyFreeCams if you don't wanna spend money. If you've got the bank though, JasminLove is great because you won't see Grade A whores like that anywhere else. The best cam site for you rests on which girls you enjoy the most, what aesthetic appeals to you, and the features you consider important. A horny perv like you's got all the time in the world to stroke his dick, so why not give all these cam sites a go? I hear trial and error is the most surefire route of scientific method, and I'm sure your cock can handle it.